Welcome to our gallery page! This is where you can get a sneak peek into the world of our luxurious IV vitamin therapy treatments. From the moment you book your appointment, you'll be transported to a world of relaxation and rejuvenation.
Our gallery showcases our signature treatments, featuring a range of vitamins, minerals, and antioxidants that are specially formulated to help you feel your best. Our experienced medical professionals use only the highest-quality, all-natural ingredients, and each treatment is customized to meet your unique health and wellness needs.
Whether you're looking to boost your energy levels, support your immune system, or promote overall well-being, we have a treatment that's perfect for you. And with our warm, welcoming environment and comfortable treatment rooms, you'll feel right at home throughout your entire experience.
We hope that our gallery page will inspire you to take the next step in your wellness journey. Don't just take our word for it, though – see for yourself why our clients rave about our treatments! And when you're ready to experience the Pure IV difference for yourself, be sure to schedule an appointment with us. We can't wait to help you feel your absolute best!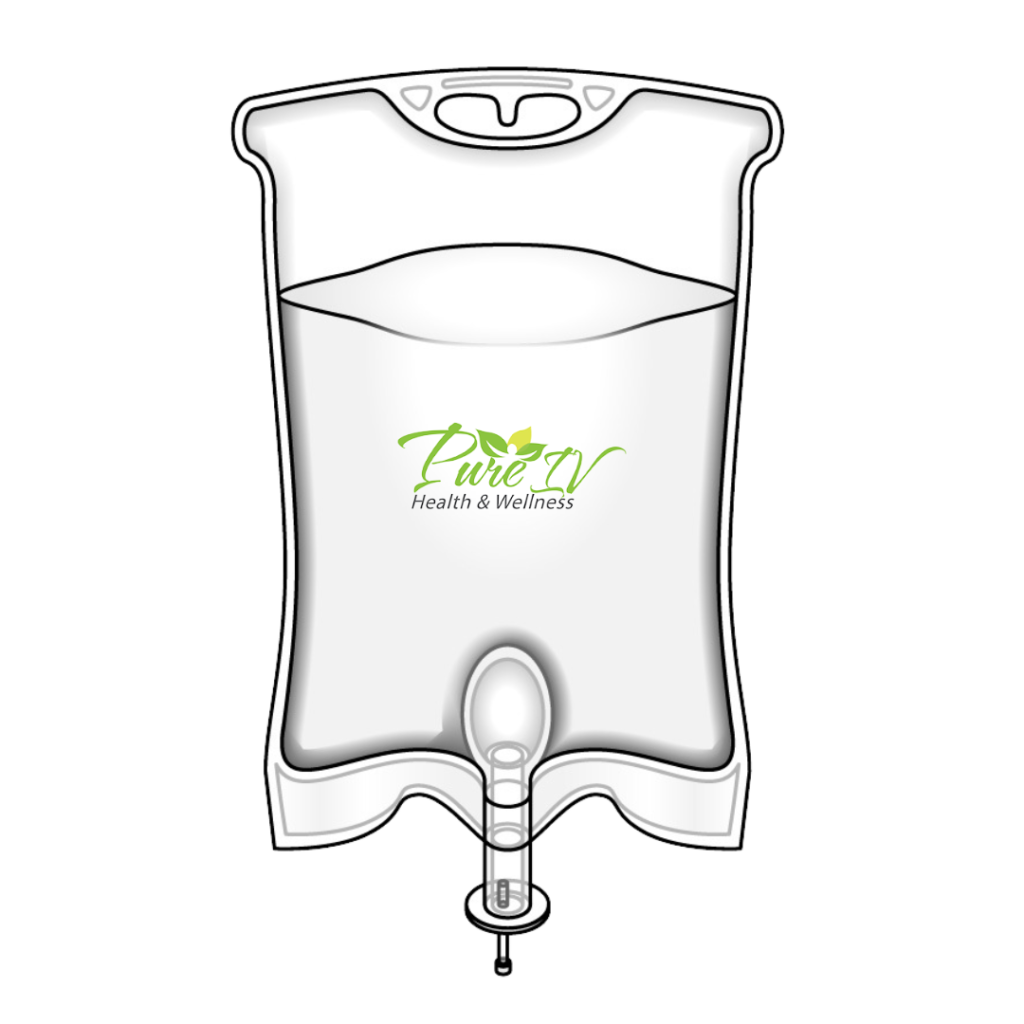 Absolutely amazing experience! Skyler's enthusiasm was contagious and she is so knowledgeable. I was not feeling good and her concoction worked wonders on me. She was able to get me in right away. The environment is very relaxing and tranquil, I felt like I had a full VIP experience, this place is my new obsession!
Skylar is the Best. She is so accommodating and knowledgeable about the IV products she administers. She has me starting to feel like myself again after being sick for quite some time. I'm looking forward to my next treatment.
Currently two weeks out from a bodybuilding show and felt absolutely horrible and extremely malnourished with zero energy for the past week. Went in today to see Skylar and got all my B vitamins, amino acids, and much more! Within 15 minutes started feeling so much better with WAY more energy! 100 percent recommend this to anyone feeling sluggish! Thank you so much for the help!
I wanna start off by saying Skylar is THEE best! She is my favorite IV girl! Sweet, genuine, always so accommodating! She services my family and always goes above and beyond. Hydration is one part and the experience and knowledge she brings is the other part. If you're in the area and need an IV call her. They come right to you and no extra travel fees!
If you are at all interested in learning and experiencing ways to maintain quality health and take care of the one machine with which we are allowed to navigate through life, you must see Skylar. She is exceptionally knowledgeable, takes the time to understand and recommend what's needed by each individual and provides any amazing environment and exceptional personality throughout the process. Highly recommend that anyone interested in better taking care of themselves contact Skylar and get on the road to wellness. I am not a fan of needles and especially IVs but Skylar's positive and supportive attitude and the environment she creates make any of those things non issues. Can't recommend strongly enough.
I get an IV once per month and let me tell you my workouts are 10 times better because of it. The customer service is impeccable and it has been a life changing experience. Now I don't have to go to vitamin shoppe or GNC anymore because I get all that I need from Pure IV and the best part about it is the concierge service. Please don't hesitate to book your appointment now because I guarantee you it will be life changing.